MYCO's Apprenticeship & Graduate Programme invites applicants
06/05/2021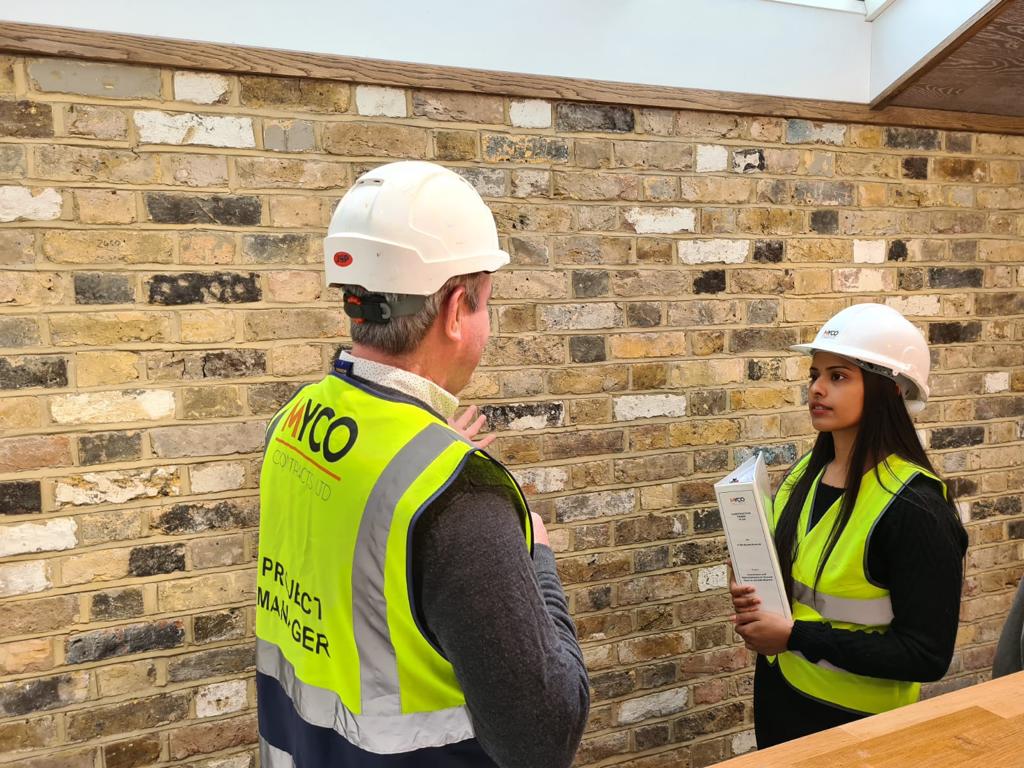 At MYCO our core purpose is to help "build" a better quality of life, for the future of our people, customers and community.
MYCO have made a real commitment to the next generation of construction professionals through the establishment of an Apprenticeship and Graduate Programme for school leavers, as well as individuals looking to launch a new career within the Construction industry.
Michael Murphy, Director said, "We are serious about encouraging the next generation of construction professionals and always on the look-out for new talent and investing in those who show a real commitment to developing their practical skills alongside completing their studies."
MYCO's new Apprenticeship and Graduate Programme provides comprehensive and structured training programmes and the opportunity to work on a diverse range of projects being mentored by MYCO's experienced management team, alongside the financial support to 'earn while you learn'.
MYCO offer apprenticeships from Level 2 (GCSE equivalent) all the way through to Level 6 (degree equivalent). For example, Apprentices can complete a Level 4 qualification in Construction over two years of study and work placements in key areas of the business, before choosing to specialise in either Quantity Surveying or Construction Management in the second year.
Once complete, Apprentices can then have the option to progress onto our three-year, Level 6 (degree) programme in Quantity Surveying or Construction Management, resulting in a degree certification and continued employment with MYCO.
MYCO's Apprenticeship and Graduate Programme is delivered in through a mixture of practical workplace experience and study giving students the best of both worlds – a taste of university life and invaluable work experience.
For more information about MYCO's graduate programme and how to apply click here or send us an email [email protected] .