MYCO welcome work experience student
31/10/2022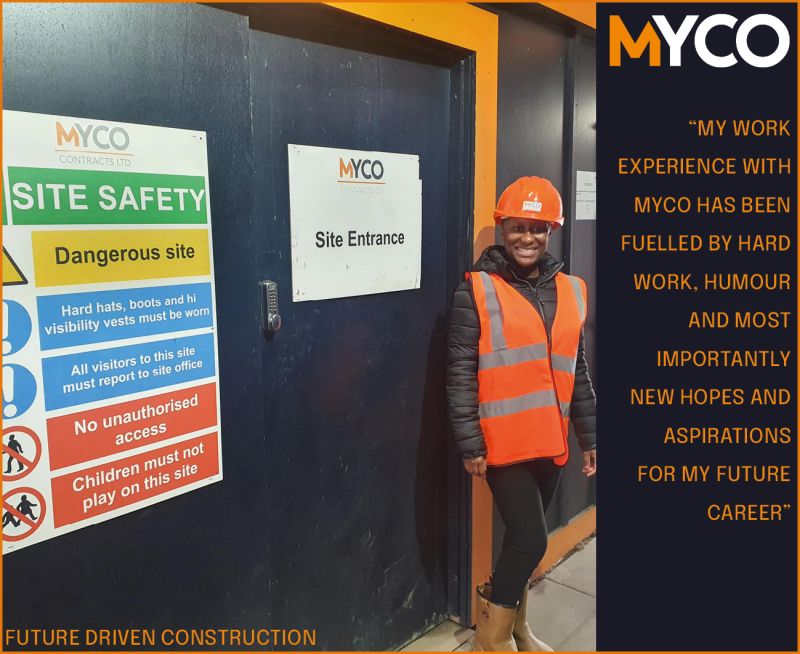 At MYCO we love helping the next generation find their path into the construction industry, and we were delighted to welcome Ela from St Thomas The Apostle College during half term for work experience with the team.
We wanted to make sure Ela got a diverse range of experience through the week, so she has been working with us on site at our Wigmore Street project and also attending meetings in the office. When Ela was on site, she was able to shadow meetings with different sub-contractors and learn about quantity surveying and project management. Later in the week she was able to get experience working with architects, discovering how we bring drawings to life.
Speaking about the week, Ela said "Within this short period I have learnt many things that I will take forward. Overall, I have enjoyed the week, it has been fuelled by hard work, humour and most importantly new hopes and aspirations for my future career."
We wish Ela the best of luck for the future finding her place in construction, we hope to see her on a site again soon!