MYCO Shortlisted for the Corporate Social Responsibility Initiative of the Year at the Construction News Work Force Awards
15/08/2023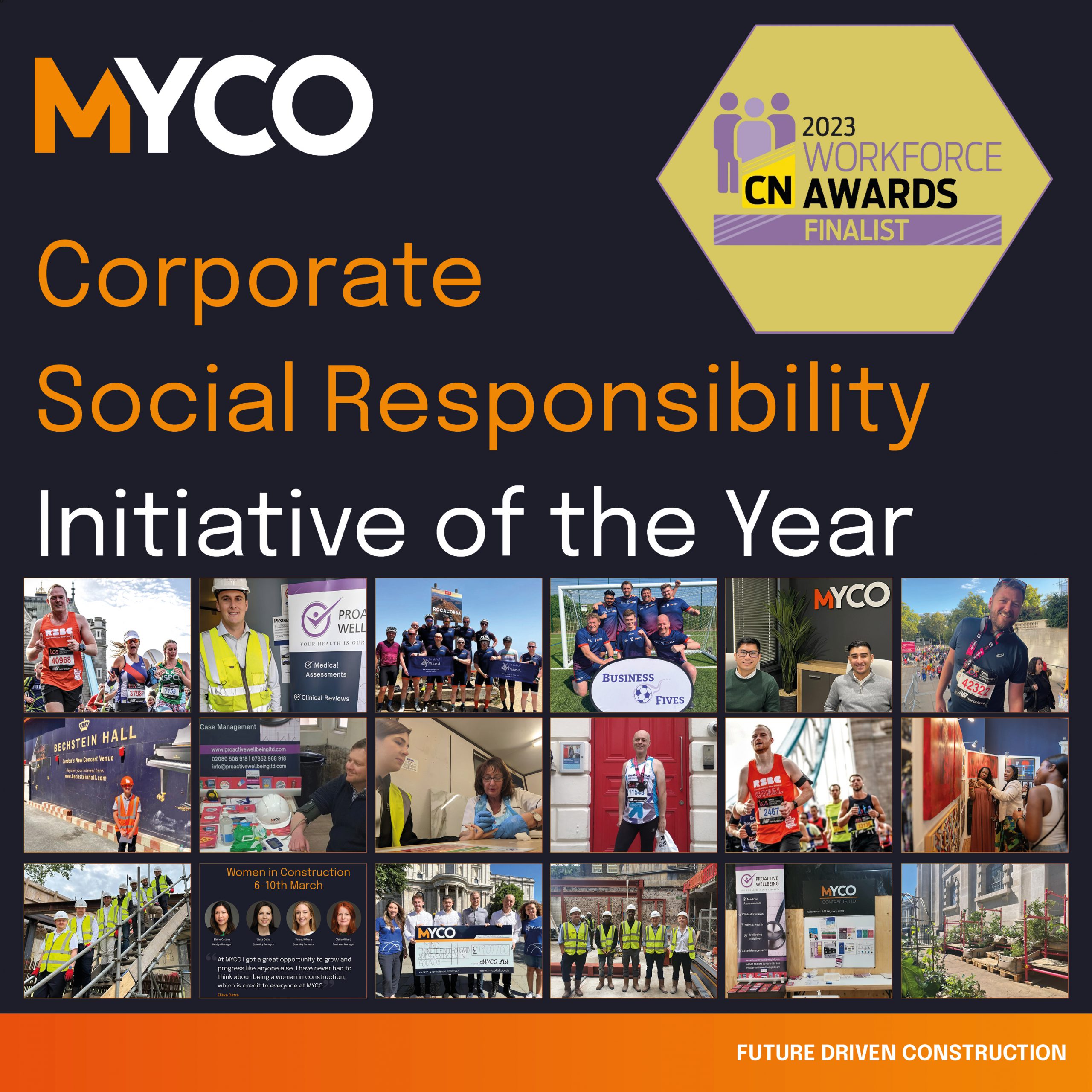 We are very proud at MYCO to announce that we have been recognised by the Construction News Workforce Awards for taking the lead in delivering positive impacts for the communities and stakeholders we work with. This recognition reflects our unwavering commitment to making a positive impact on society and the environment through our responsible business practices.
Giving back is at the heart of who we are as a company. We believe that we should be making a positive difference to the communities that we are working in, as well as the causes that are close to hearts of team members across MYCO. Our journey towards sustainability and community engagement has been a collective effort, driven by the dedication of our workforce. Through innovative initiatives, strategic partnerships, and a genuine desire to give back, we have been able to create lasting change in the communities we serve.
The Construction News Workforce Awards recognise the outstanding achievements of those striving to make the construction industry and their organisations great places to work, and we're honoured to be on the shortlist this year. We can't wait to attend the ceremony in November and, fingers crossed, celebrate with the other nominees!