MYCO Celebrates Topping out Ceremony at 18-22 Wigmore Street
18/07/2023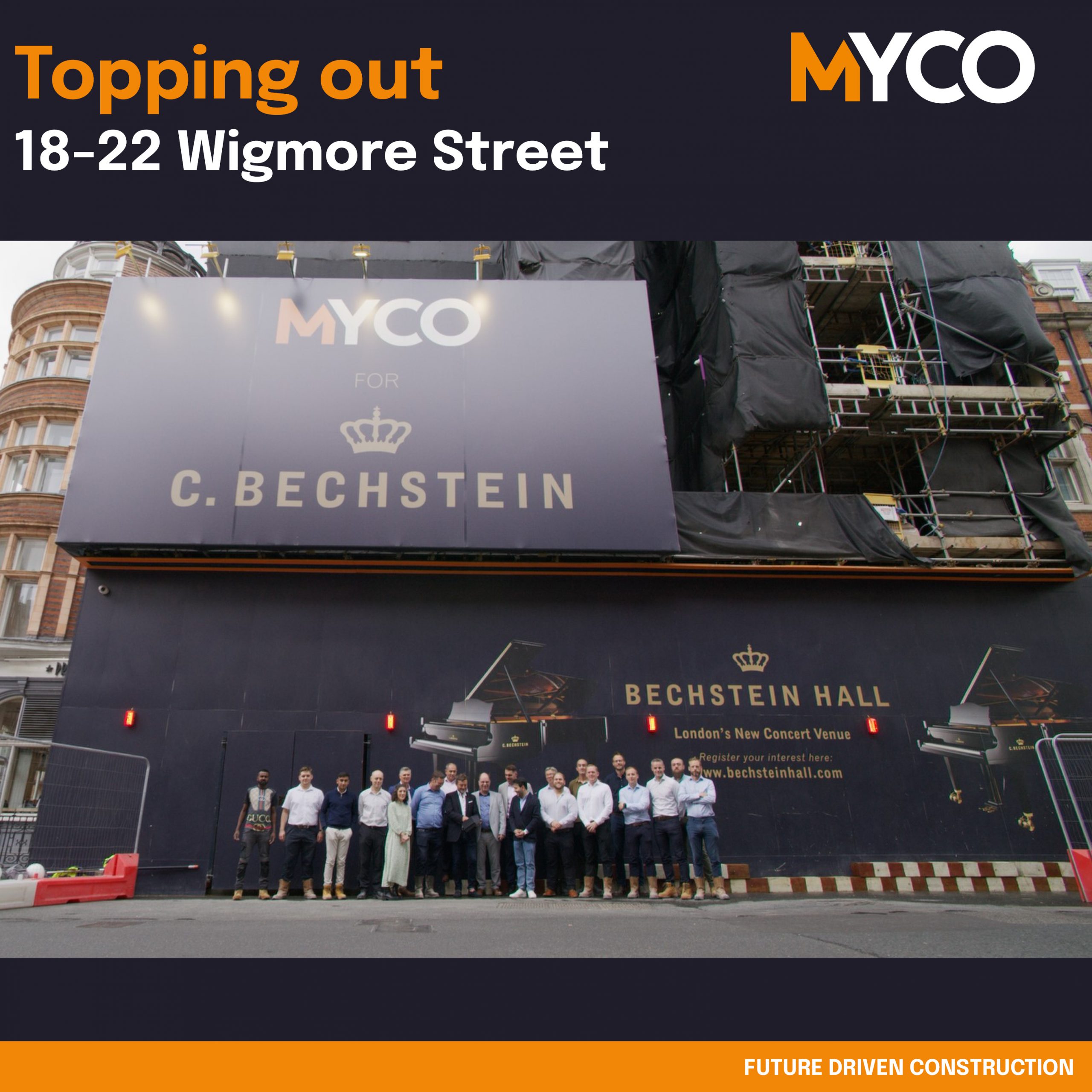 The team at MYCO were delighted to celebrate the recent topping out ceremony at our 18-22 Wigmore Street project with our client C Bechstein.
The ceremony is a key milestone for the project following completion of the structural works and marks the start of the exciting next phase in the redevelopment of the stunning heritage building.
The next stage will see the high-end fit out of the project's crown jewel, the concert venue Bechstein Hall. The team will also be working on the bar, restaurant, offices, and prime residential units, located in the heart of London.
This project has a unique history and marks the return of renowned piano makers C Bechstein to London following an absence of more than a century from their previous store, also located on Wigmore Street.
We're pleased to be working with Collins Commercial, Rhomco and Door Nineteen to deliver the vision of architects Purcell to create this new flagship store for C Bechstein.