MYCO Announces Latest Project in Brighton
12/06/2023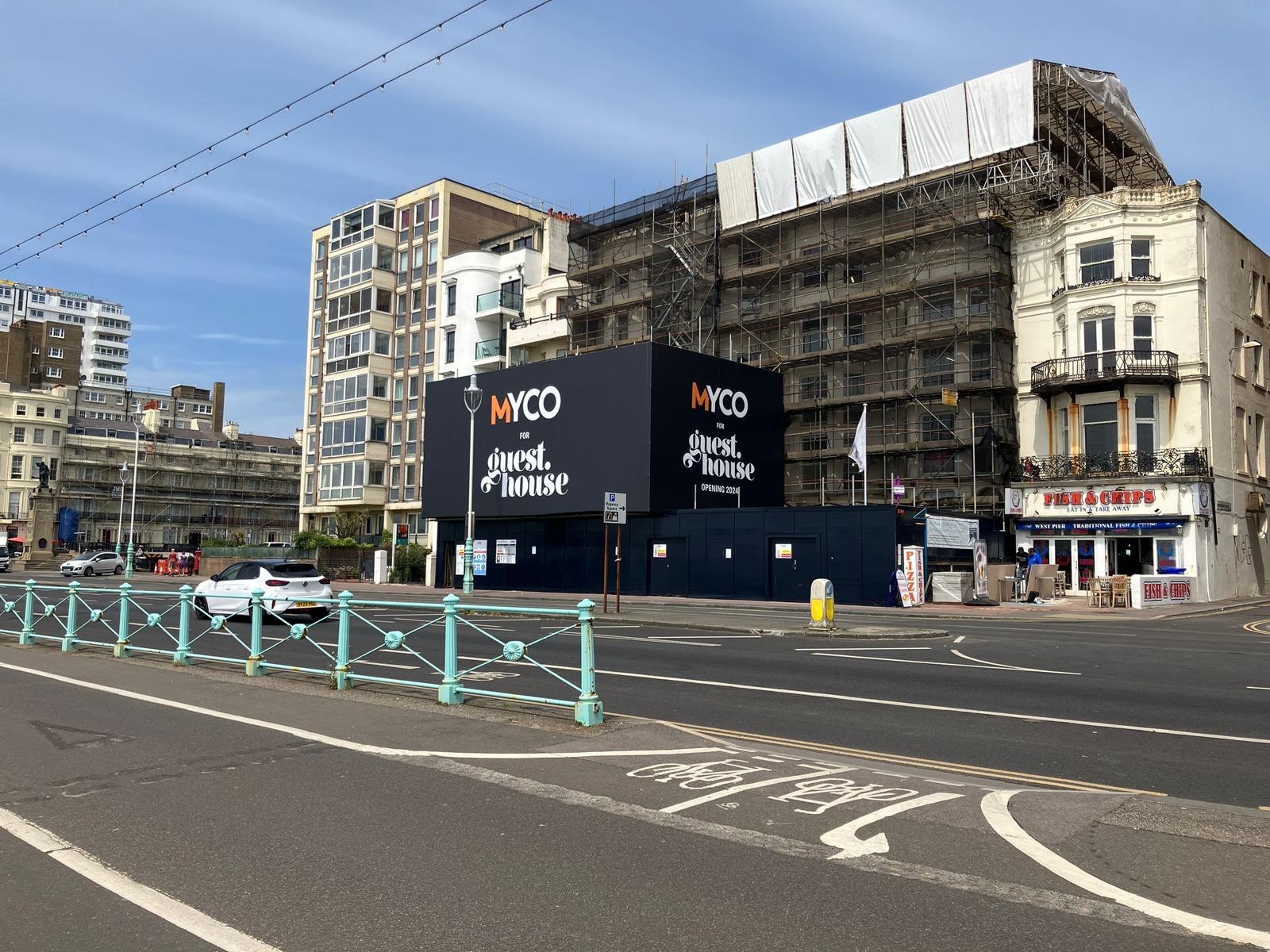 The MYCO team will be getting some fresh sea air with our latest project!

We are delighted to announce we are working with Guest House Hotels on their new Brighton sea front development at 126 Kings Road, Brighton.
Designed by Walkerbushe Architects Ltd, the development will see the creation of a new boutique hotel situated in a sought-after Brighton sea front location.

Works on site have been progressing well with enabling works, demolition, and structural alterations nearing completion.
When completed the boutique hotel will feature a new spa, bar and restaurant, complimented by stunning views of the south coast and access to the highlights of Brighton including the Lanes and the i360 viewing platform.

MYCO look forward to delivering this scheme in collaboration with BTP Group, MHA Structural Design, E+M Tecnica, Martin Hulbert Design and CMK PLANNING.