MYCO wins Young Company of the Year award at the Growing Business Awards
25/11/2022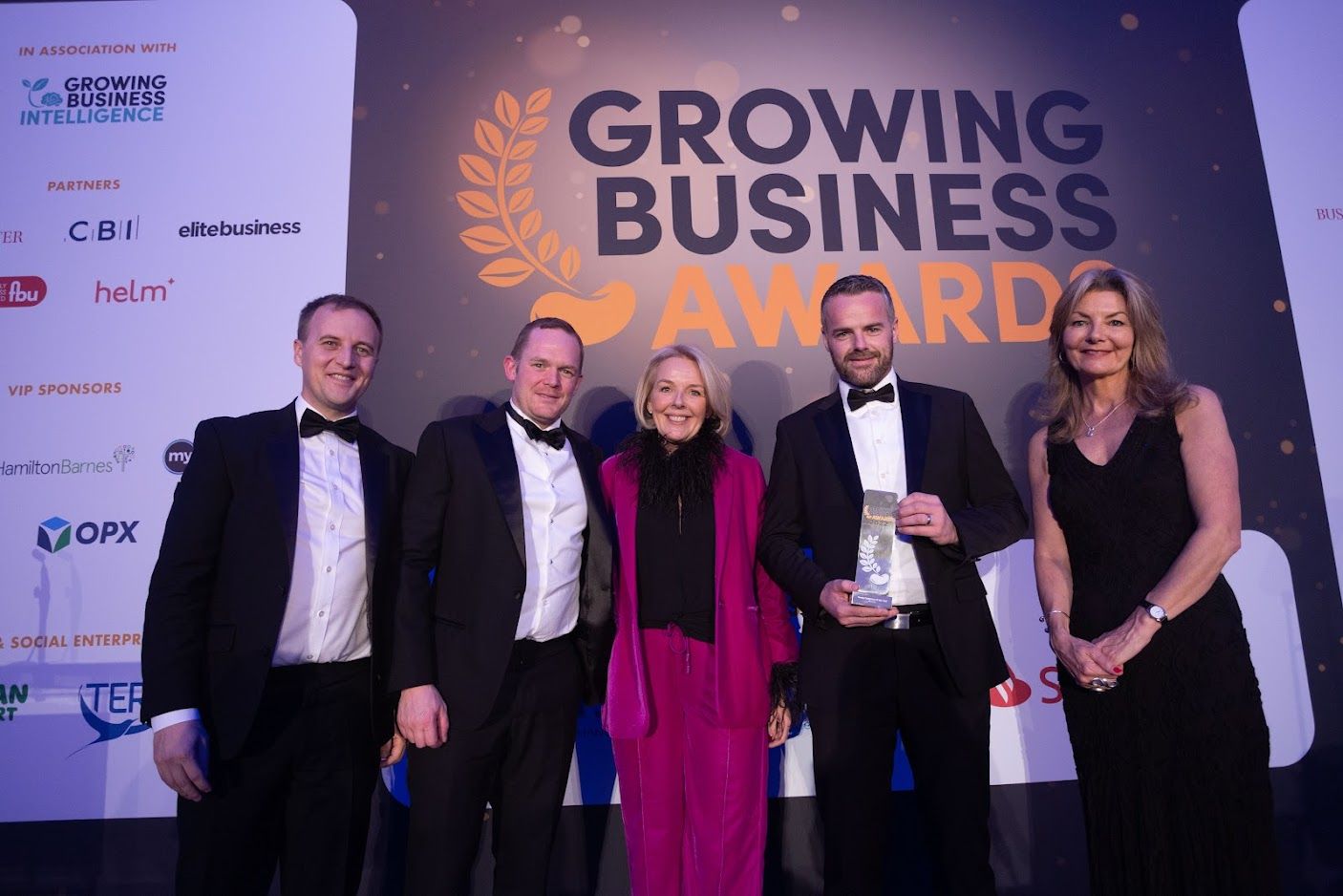 We're delighted to announce that MYCO won the Young Company of the Year award at the Growing Business Awards ceremony on Wednesday night in Central London.
Over 140 outstanding companies entered the awards this year across all different sectors, and we are honoured to be recognised as an exceptional growing business in the UK that has shown strength, vision and resilience.
The judges commented "The founders were genuine and clearly passionate about their business. With an impressive track record, they identified a niche in the construction industry and have delivered with a true focus on community initiatives."
The Annual awards ceremony, now in its 25th year, are hosted by Growing Business Intelligence to which celebrates UK business achievements over the last 12 months and MYCO was recognised for having a positive impact on the industry, exceeding projected success and growth and for demonstrating customer quality, community and staff engagement. Since 1998, the Growing Business Awards have been bringing together and honouring some of the UK's most outstanding entrepreneurs and high-growth businesses.
Thank you to ALL the MYCO team, who without their dedication, commitment and talent this would not have been possible. We have grown significantly as a business, and we are excited to take to the next steps in our growth journey in the years to come with everyone in the MYCO Team!