MYCO welcome work placement students to the team
24/08/2022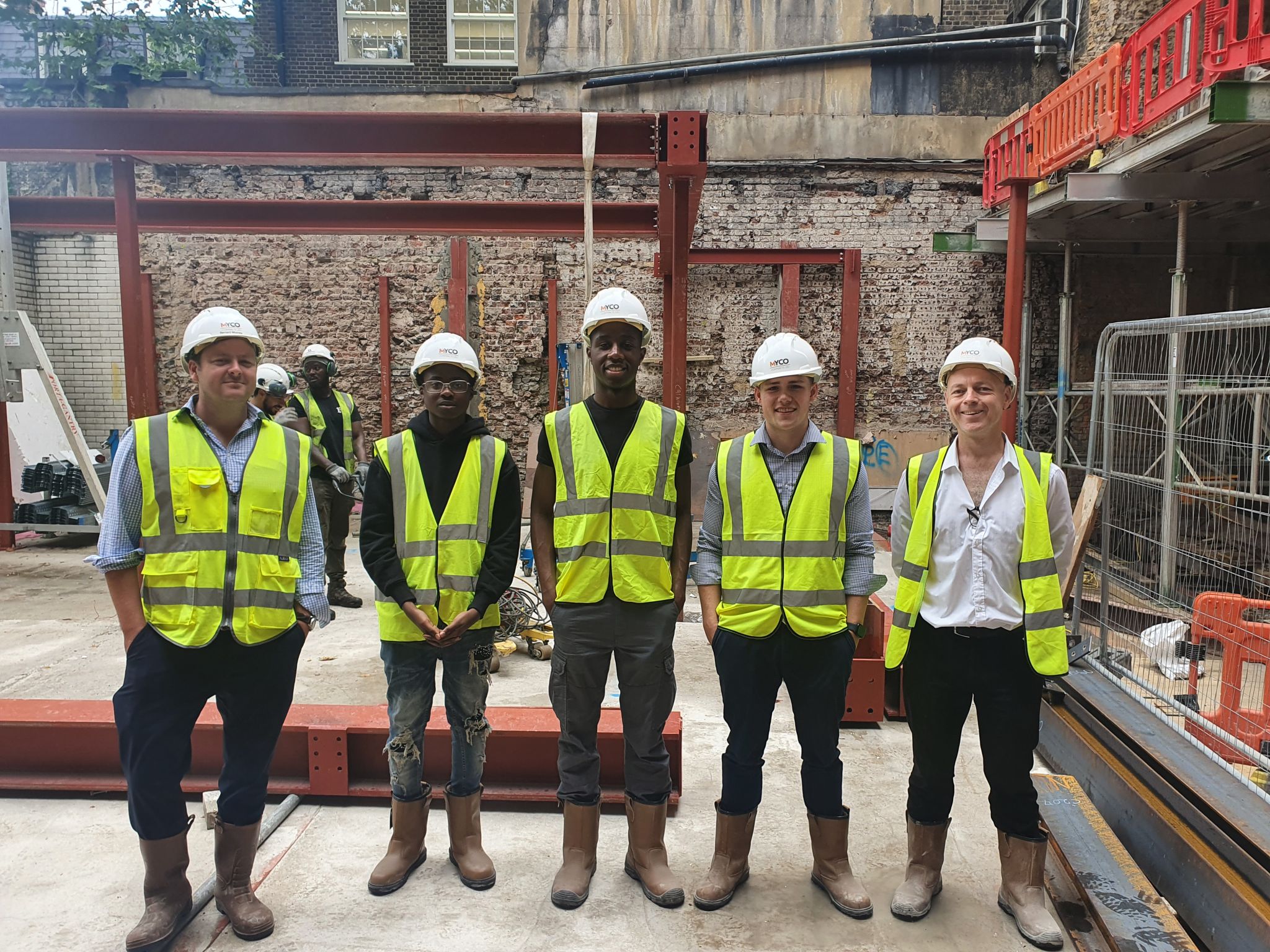 At MYCO we are proud to play our part in developing the next generation of construction leaders. We recently welcomed Uriel, Rodney and Tom to undertake a work experience placement with the team at our exciting Wigmore Street Project.
Uriel and Rodney who joined us from St Thomas The Apostle College have been getting plenty of site experience, observing how key constructions phases take place. They've also been supporting the team in the office, finding out what goes on behind the scenes on projects like Wigmore Street.
Tom, who is currently studying Business and Management University of Exeter, has been getting experience in a trainee site operations role. He's been developing skills in site management, personnel management, safety and welfare, materials, community liaison, and sub-contractor management.
Talking of his experience with MYCO, Tom said, "Throughout my work experience at MYCO, I have gained a greater understanding of how large and complex projects are effectively managed and coordinated in order to meet scheduled deadlines. In doing so, I have clarified several unanswered questions from my university course surrounding the subject, whilst also improving my ability to communicate and multi-task. Overall, this opportunity has been a great experience and I have thoroughly enjoyed working with and learning from everyone at the MYCO Wigmore Project Team."
We wish the three of them every success in the future and hope to see them leading site projects in the future.
At MYCO we regularly welcome new graduates into the team. Daniel joined us last year from the University of the West of England and will soon be starting a master's degree at King's College London. Jack joined us in June from Loughborough University, Rigel is currently studying with First Intuition and Sam graduated from University of Brighton.