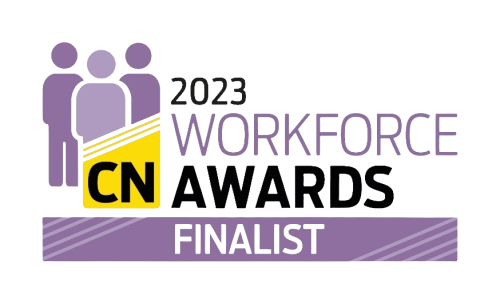 CSR Initiatives of the year 2023
The construction industry accounts for 25 to 40 percent of the world's total carbon emissions making it one of the world's most polluting industries. Workers in the industry are also faced with considerable health and safety hazards - exposed to various risks that can result in high rates of injury, illness and sometimes even fatality and poor mental health.
The pandemic and recent cost of living crises has also exacerbated individuals, communities and businesses' vulnerability. The industry, however, can play a significant role in addressing some of these challenges, whilst assisting localities to deliver regeneration programmes.
As a responsible business, MYCO recognises the role we need to play to protect people and planet. Our CSR approach is designed to ensure collaboration with all our stakeholders to help address key challenges and maximise the positive impact we have on the environment, society and people, all the while ensuring business success.
The four pillars of our CSR approach are:
Environment
The environment and sustainable development are a priority for us at MYCO with our quality systems certified to ISO standards (i.e. 14001). We work with experts and stakeholders to support, collaborate and innovate to lead environmental action, reduce greenhouse gases, and protect ecosystems as effectively as possible.
Workforce
We recognise that our workforce is at the heart of our business, and that's why we always foster a supportive and inclusive environment for all our employees, from office staff to site colleagues, to excel and be the best at their job. We also continuously reinforce our health and safety training and engagement programmes, which includes mental health awareness in the workplace to encourage healthy lifestyles.
Community
We support the communities we work with through economic development and philanthropy. We achieve this by contributing and engaging in partnerships with local authorities and other civil society organisations to foster economic growth. In addition, we work with our supply chain to consistently improve standards, as well as to engage the communities we work with to offer opportunities for personal development and progression.
Market Place
We seek to drive positive change and implement best practice, we are, therefore, proud advocates of the 'Considerate Constructors Scheme'. We register each project regardless of its size to ensure that we work to raise project standards above and beyond. At MYCO, we work with industry leaders across sectors to explore and develop innovative ideas for sustainable buildings and construction delivery. We are dedicated to the principles of circular economy and supporting the use of renewable resources. We do so by challenging material selection choice and offer alternatives that last longer, reduce environmental impact and enhance social value.

200 Trees Planted
Planted 200 trees locally in the UK and abroad in Brazil. By focusing on reforestation efforts in these regions, we aim to contribute to the restoration of ecosystems, combat deforestation, and promote biodiversity.

Circular Economy
Championed 2 waste reduction/circular initiatives and are actively minimising waste, maximising resource efficiency, and fostering sustainable practices.

Biodiversity
Partnered with community projects which actively contributed to the protection and conservation of local ecosystems, wildlife habitats, and natural resources. In 2022/23, we supported 3 local initiatives to improve biodiversity.

Health Checks
Undertook occupational health checks for more than 50 colleagues across three construction projects in 2022/23. Through this commitment, we proactively assess and address the wellbeing of construction site colleagues, promoting a safe and healthy work environment.

Apprenticeships
Committed to empowering colleagues and local people by providing resources, guidance, and opportunities and enabling them to thrive and contribute to the local economy. In 2022, we directly supported 2 apprentices.

Placements
Collaborated with stakeholders to facilitate work placements for local community members. In 2022/23, we provided 3 individuals from local communities with a work placement.

Local Labour
Prioritised local labour to support economic growth, and foster a sense of pride and ownership within local communities. In 2022/23, we supported at least 20% of local residents into employment.

In-kind Support
Assisted local projects by offering labour and materials, making a positive impact in communities we work in. In 2022/23, we supported 4 local projects providing well needed resources and alleviating pressures.
Charitable Fundraising
Committed to supporting charitable causes that are close to our hearts. In 2022, we participated in 2 events raising over £33,000 for charity.

Charitable Donations
Pledged to donate funds to charitable causes, wherever possible. To date, we have contributed over £20,000 for various causes.

Considerate Constructors Scheme
Committed to implementing ethical and sustainable practices across the business. We are delighted to have achieved CCS on all of our construction projects.
"The founders were genuine and clearly passionate about their business. With an impressive track record, they identified a niche in the construction industry and have delivered with a true focus on community initiatives"
The Growing Business Awards Judges
Nazmul Toropdar
CSR Manager